Family Watchdog – The Neighborhood Watchdog You Don't Have to Feed
Family Watchdog is a free service that helps you identify and locate registered sex offenders in your area.
It is a valuable resource for families looking to protect their children from convicted sex offenders and sexual predators in their neighborhoods.
With this free service, one can locate registered sex offenders and educate your family on possible dangers in areas close to your home.
 Family Watchdog – the Neighborhood Watchdog Map Tool

Family Watchdog Review
Pros
Easy to Use, Loads of Information, Free
Cons
Does Not Include Criminal Reports
Summary
A FREE online tool to identify known sex-offender locations.
Pros and Cons
Pros
Simple to use: Family Watchdog is easy to use. Simply plug in an address and it will pull up maps and other information.
Features and Accuracy: This neighborhood watchdog tool provides updated information pulled directly from sex offender registries.  The color-coded mapping provides a quick visual overview of an area.
Price: Family Watchdog sex offender mapping tool is free to use. Users can even sign up for free safety alerts via email.
Cons
Limited Information: While it does summarize offenses with which an offender has been charged, it doesn't provide details.  If you want full crime reports, you must pay for 3rd party reports and background checks.
Learn how to use the Family Watchdog Map to Safeguard your children.
In this day and age… there are many threats to your child's safety.  Sexual predators can be lurking almost anywhere.
Consequently, you might not be able to tell the sheep from the wolves.
Thankfully, this Neighborhood Watchdog tool can help tell the good guys from the potentially bad guys. In addition to mapping known sex offenders, this is a site to help educate parents and concerned citizens on how to keep children safer.
It provides a search tool for mapping out the home addresses of registered sex offenders. A color-coded marker on an interactive Google map represents each individual.  It is also a great educational resource, with tons of statistics and articles on keeping your children safe.
Furthermore, you can even sign up for free notifications via e-mail so you can stay informed. It is updated with offenders constantly to educate your family when registered offenders move into your area.
Additionally, they provide updates on FDA Alerts, Food Allergy Warnings, Product Recalls and Medicine Recalls.
Megan's Law – the Inspiration Behind the Neighborhood Watchdog Program
In response to the rape and murder of 7-year-old, Megan Kanka,  Megan's Law was enacted in 1996. It mandated that all states require that sex offender registries be made public information.
Family Watchdog is one of several companies that emerged that aggregate these records of local sexually listed predators. They essentially created a Megan's Law Map.
As a result, popular crime mapping apps such as Spot Crime and Crime Reports have followed suit. In addition to providing sex offender listings, they also list crimes such as burglary, robbery, theft, arson, vandalism, etc. 
All of these are great tools to help families increase awareness and stay informed about the potential threats and risks within their communities.
Awareness is Your Best Defense
That is their motto- and it is why they introduced this outstanding free resource in 2005. The goal was to increase awareness and help families safeguard their children from potential threats.
While many of us find some of this information unsettling-forewarned is forearmed.
Sadly, the problem is likely much more prevalent than you think. Statistics show that 1 out of every 20 boys and 1 out of every 5 girls have been victimized by some form of sexual abuse.
However, the need for vigilance does not necessarily decrease as the child gets older. The greatest percentage of incidents (35.9%)  involving children 12 and older.
I was shocked to learn that there are 162 registered sex offenders living in the small, suburban community in which I live.  You will likely be surprised as well.
How to Locate Watchdog Sex Offenders in Your Area
Mapping Locations
The website is very easy to use. In addition to the search features, there is a wealth of information on family safety and related topics in their blog section.  To get started, you just need to enter an address of an area you would like to research.
Family Watchdog Color Code
You might include your home address, the address of a school or daycare, or perhaps a friend or relative's address where the kids might be staying.  The system will produce a map with virtual color-coded "pins" indicating the last known address of an RSO.
The color of the pin indicates the type of crime for which the sex offender is registered.  For instance, red indicates an offense against a child and blue would denote sexual battery.
Sample Family Watchdog Map
You can click on these markers to get a mugshot and profile of the offender. It also includes additional information, such as aliases, criminal charges, and other known addresses.  In addition, there are also paid links to more comprehensive background information on the individual.
Not only can the Family Watchdog map help parents identify if their own neighborhood is safe, but it provides valuable insights into the safest routes for youngsters to get to and from schools, parks, ball fields, etc.  Concerned parents might sleep better knowing that there are no Watchdog sex offenders in the vicinity of a home where the kids are at a sleepover.
Searching Neighborhood Watchdog Programs by Name 
While most of us think that sexual predators are violent criminals who are strangers, the sad truth is that about 60% of perpetrators are known to the family.  If you have any suspicions, you can search by name and state.
While the site does not provide in-depth background checks, there are a number of links on the site that can direct you to 3rd party services that do.
Get E-mail Notifications of Watchdog Sex Offender Moves
Watchdog is free and you can register to receive an e-mail notification if a registered offender moves in or out of your area.
What to do when a Neighborhood Watchdog sex offender lives near you?
Research and Risk Assessment 
If you are like most people, the number of registered offenders living in your community would surprise you. Although this may be cause for some concern, it is in all likelihood no reason to panic.
Many of these offenders fall under the realm of "Romeo and Juliet" offenders where the male is involved with a minor. For instance- a recently graduated high school senior who is involved with a  15 or 16-year-old minor. While the relationship might illustrate poor judgment, the individual is not necessarily a lifelong predator.
There are 3 levels of convicted sex offenders. The first poses little threat to the community, the 2nd  poses a moderate risk…and the 3rd level indicates that the offender presents a serious threat of repeating criminal behavior.  It lists the state registries so that you can research individuals further.
Nevertheless, now that one is aware of potential threats, it is prudent to take additional precautions to ensure the safety of your children.
Communicate 
Now that you have taken the time to educate yourself on the potential risks, it is important to put this information to use and have an open dialogue with the children. Unfortunately, you can't be with them 24/7 to protect them, but you can provide the guidance they need to keep them safe.
Following is an excerpt from the site which might be a good starting point.
"Avoid scary details. Keep information general. Explain the importance of avoiding dangerous situations, rather than trying to teach them to be safe from just the one person you know about.
• DON'T accept a ride from a stranger.
• DON'T go into the home or yard of a stranger.
• TELL your parents if a stranger offers you toys, money, gifts, or candy.
• TRY to use the buddy system when children play outdoors.
• CALL 911 if your parents are not around and a stranger approaches you"
Top 5 Coaching Tips to Help Keep Kids Safe
And it Isn't Just Strangers…
As reported on the Family Watchdog site, the vast majority of child abusers are much closer to home.
"Who are the perpetrators of child abuse?
60% of abusers are family friends (babysitters, neighbors, childcare providers, or friends of the family)
•  30% of abusers are their own families.
•  And 10% are strangers. -Most people think it is just strangers you have to watch out for, but 90% of abusers are people the victim knows.
•  Not all perpetrators are adults. It is an estimated 23% of abusers are under the age of 18.
•  Children and Adults. People from all walks of life from all over the world. Poor, Rich, Black, White, Tall, Short…."
Consequently, it is just as important to keep an eye on what goes on in the home as it is to monitor neighborhood watchdog programs.
Protect Your Home
You can't control everything that goes on in your community, but you can take additional measures to protect your children in your home.  Today's home security systems help you keep an eye on your kids and what is happening in your home.
Beyond Neighborhood Watchdog Tools – How a Monitored Security System Can Help Keep an Eye on the Kids
Most people still think of them as "burglar alarms". But, modern home security systems have a number of features that help you protect your children from harm.
Chime- From an early age, curious toddlers want to explore and can scoot out the front door when the phone rings or while you are busy fixing lunch. Most security systems have a chime feature that announces when a door or window is opened.  This can help you keep little ones from wandering out onto the street or venturing into the pool area unsupervised.
Notifications- Want to know that your kids got home from school safely? An interactive app will notify you when your system is disarmed or when the kids arrive home. Didn't get your alert by 3:30 PM? Perhaps it's time to call their cell and find out where they are…
Cameras- One can easily add wireless security cameras to the system. This will enable you to check and see who is at the door before opening it. Even better, you can keep an eye on what is happening from the office…and even receive a video clip on your phone when the kids get home.
Panic Alert– A monitored home security system helps keep kids safe 24/7. In the event of an emergency, one can summon help at the push of a button.  This activates the system. It will alert trained professionals of an "occupied panic" situation. The monitoring center will immediately notify the authorities.  Systems equipped with "2-way voice" enable the monitoring center to listen in and take appropriate action.
Security Apps – High-end security apps such as Alarm.com and Total Connect can not only allow you to monitor cameras from your smartphone, but they can also lock and unlock doors. These Apps can even set rules about who and when sitters and other system users can disarm the system and gain entry.
These features (and more) can help keep you apprised of what is happening in your home when you are away. In addition, it provides you with 24/7 professional protection in the event of an emergency.
Beyond Neighborhood Watchdog Programs
Protecting the Family at Home – 3 Top Rated Security Systems
Frontpoint Security
HSA Rating
9.5
Rates from $34.99
♦No Long Term Contracts
♦A+ BBB Rating
♦Best Customer Service
Vivint Security
HSA Rating
9.2
Rates from $29.99
♦Cutting Edge Tech
♦Flex Pay Financing
♦No Contract Option
ADT – Safe Streets
HSA Rating
8.9
Rates from $28.99
♦Name Recognition
♦Experience
♦Professional Install
Common Family Neighborhood Watchdog FAQs
Why trust this Family Watchdog review?
Is Family Watchdog the best neighborhood watchdog tool?
Why You Can Rely on The Home Security Advisor Reviews
When it comes to personal safety and security, industry experience counts.
While many sites employ journalists and writers, Mike, The Home Security Advisor, spent 20+ years in the trenches of the home security industry. Working for 2 of the top home security companies in the nation, he has spent thousands of hours in the homes and living rooms of people just like you- listening to their concerns and helping them find the best security solutions to address their needs.
The Home Security Advisor was developed as a resource to share these insights and help our readers simplify the sometimes difficult task of finding the best products and solutions for anyone looking to enhance their lives and better protect their homes and families.
What makes this review by The Home Security Advisor different?
If you are looking for neighborhood watchdog tools to help keep your kids and family safer, you will not find a more comprehensive review.
Here are just some of the reasons The Home Security Advisor should be your "go-to"  resource when you are looking into personal and home security products and services.
Hands-On Reviews
Many of the products we review are items that we have been sent for evaluation or even chosen to purchase for our own use. When evaluating a free neighborhood watchdog tool…we had an opportunity to fully "test drive"  the program and see how well it works in everyday use.
We review hundreds of personal and home security products and companies and analyze thousands of customer reviews so that we can lay out both the good and the bad when we evaluate products or services that will help people keep their families safe from potential predators.
Whether it is a neighborhood watchdog tool, personal security device, or home security system, we provide additional sections of important things to consider to help you determine what makes the most sense for your situation.
Quick Link TOC
We try to be as thorough as possible in reviewing products and companies.
However, we recognize that your time is valuable and you may not always have time to get into all the "nitty-gritty" of all the factors we analyze regarding home security systems or criminal watch dog programs….so we make it easy to jump ahead in our Table of Contents and get right to the sections that you are most interested in.
Common Q+As
You have questions…we have answers.  When reviewing security systems, alarm companies, or neighborhood watchdog programs, we do our best to anticipate and answer the most common questions that concerned and security-conscious families might have.
Video Summaries
Some people are more visual…so we frequently provide video summaries. For example, in this review, you'll find a video summary, as well as infographics, illustrating a variety of personal safety and neighborhood watchdog resources.
Forum for Customer Reviews
We make it easy to see how actual customers feel about their experiences with a monitored comments section and customer review sections. You can share your experiences as well, in our Reviews section.
How much does Family Watchdog cost?
A great way to educate your family, Family Watchdog is a free service. There is no cost for a Familywatchdog US search.
How accurate is Family Watchdog?
The site claims that the information that they use to determine addresses on the map is 97.5% accurate.
How do I identify predators in my area?
Enter an address and Family Watchdog will generate a map with markers for offenders in that area.  When performing a Familywatchdog US search,  just click on a watchdog sex offender marker, and a pop-up will appear with the offender's photo and profile.
What do the colors on the Family Watchdog Map mean?
The Family Watchdog colors indicate the type of offense the offender has committed.  There is a Family Watchdog color code legend on the bottom of the page.
What if I find inaccurate information?
Correcting Family Watchdog Data
The family neighborhood watchdog map data found on the mapping tool is derived from the published registered sex offender database.
As with any neighborhood watchdog program, the tool is only as good as the available public records.
Hence, if a Family Watchdog sex offender fails to register or notify of an address change it will not be reflected in the Family Watchdog Map.
This is a federal offense. If you know of someone who has moved and failed to report it, it is best to notify the authorities.
Additionally, you can work with Family Watchdog customer service to further investigate inaccuracies.
Can sexual offenders have Facebook or other social media?
Can Family watchdog sex offenders have Facebook or other social media?
According to Facebook guidelines, sex offenders CANNOT have a Facebook profile. You can report offenders to Facebook using this link – https://www.facebook.com/help/210081519032737. They require the actual reporting state's registry link.
What can I do to keep my kids safer in the home?
Keeping Children Safe in Your Home
While neighborhood watchdog tools are great to monitor potential threats outside your home, not all threats to a child's safety and well-being are related to predatory behavior.
And while The Family Watchdog can help identify questionable persons and behavior, it is also important to take steps to keep kids safe from accidental death or injury in and around the home.
Following are some reminders of how you can help provide a safer environment.
Child Safety Tips
Never Leave a Child Unattended in or Around Water
Childproof Electrical Outlets
Keep Small Items Out of Reach
Prevent Accidental Suffocation
Secure Chemicals and Cleaning Materials
Home Safety Tips
Secure Firearms and Ammunition- (check out the Best Home Safes ) 
Install and Check Smoke and CO Detectors
Secure Windows and Stairways
Pet Safety
Be Prepared for an Emergency
We have explored these topics in greater detail in our posts on child safety and home safety.
Summary- Family Watchdog Sniffs Out Trouble
Family Watchdog is an outstanding resource that can help you better protect your family.  It is a tool to increase awareness of potential threats in your area as well as educate you on steps you can take to ensure their safety and welfare.
It is particularly useful in helping parents and guardians make better decisions to help safeguard their children from potential dangers.
For instance, the mapping tool can identify areas to avoid when establishing what route their kids take walking to school or whether or not playing at a friend's house is safe.
Moreover, the Family Watchdog map is also a great tool if you are thinking about relocating to a new neighborhood, evaluating a new school or daycare, or wondering about predators in a new area.
Family Watchdog Sex Offender Search
To locate sex offenders in your community- click on the link below.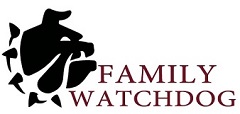 Find Watchdog sex offenders near me
Top 5 Online Watchdog Resources to Analyze Neighborhood Safety
Area Vibes – This website provides an analysis of various aspects of different cities and neighborhoods, including crime rates, the weather, school ratings, amenities, and the local housing market.
Family Watchdog – A free online tool for those who are concerned about their proximity to registered sex offenders.
LexisNexis – A free tool that gives users instant access to the latest crime reports and data compiled by local law enforcement agencies.
Neighborhood Scout – A website that enables the user to compare crime data and measure the crime rates in your neighborhood against similar areas in other cities and states.
SpotCrime – Offers both a website and an app that extracts data from police reports, local news, and user reports to create maps and crime reports that are specific to local communities.
Top 5 Neighborhood Watchdog Tools
If you are considering taking additional measures to help protect them in your home, we recommend that you check out our Top Rated Home security systems.
Thank you for visiting.  If you found this article helpful, please Like, Share or Google+ it with those you care about.  Feel free to share your comments or experiences with the Family Watchdog Map, below.
Last Updated on September 12, 2023 by The Home Security Advisor
Family Watchdog – One of the Top Neighborhood Watchdog Tools of 2023
was last modified:
September 12th, 2023
by
Embed This Image On Your Site (copy code below):